Women Social Entrepreneur supporting Bangladesh agriculture through ICT.
Ms. Kashfia Ahmed, representative of Win Incorporate, is a woman social entrepreneur supporting Bangladeshi agriculture through ICT. Today, we invite Ms. Kashfia to Cocoro Limited Office for an interview. This is an excellent example of ICT infrastructure contribution for Agriculture Development.
Cocoro: I heard you started your business in Bangladesh after you got your PhD at University in Japan and worked in Japanese research institution. Could you tell me the reason why you threw away the stable job and decided to come back to Bangladesh and start business?
Kashfia: In 1998, I enrolled in a Ph.D. course in Tokyo University of Agriculture and Technology by receiving scholarship from Ministry of Education, Culture, Sports, Science and Technology of Japan. In the Ph.D. course, my research area was fishery, and I got Doctor of Agriculture. After graduation, I was working for Japan International Research Center for Agriculture Sciences (JIRASI) in Tsukuba city in Japan. However, upon my father's advice, I moved me back to Bangladesh. 'There are so many brains in Japan, and it is Bangladesh that needs Kashfia'. In 2005, I decided to go back to my home country.
Initially, I did not intend to start a business but engaged in a project as a agriculture consultant. The project was to provide agricultural information to farmers through ICT, and this became the impetus to start the current business. After the project was over, based on the idea, I established WIN Incorporation in 2006 with an aim to support farmers sustainably through business.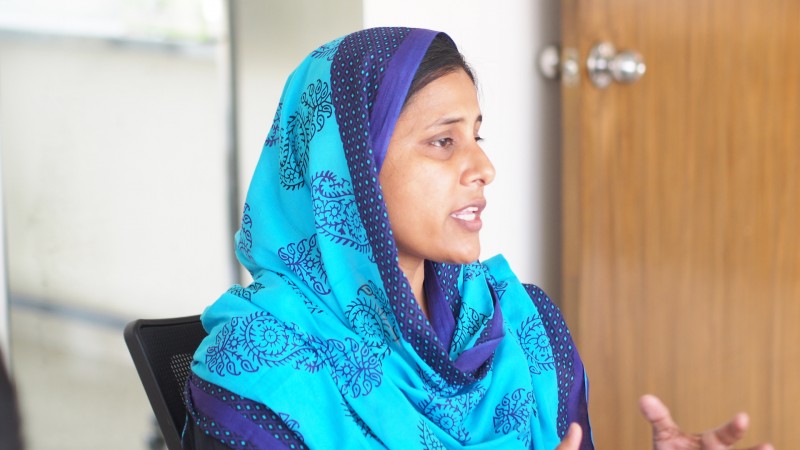 Cocoro: Could you tell us about Win Incorporate?
Kashfia: The main operation of WIN Incorporate is to provide a business helpline to farmers through mobile Phone, and it has various projects such as digitalizing theses and other materials about agriculture and support farmers through ICT. The objective of Win Incorporate is to develop information platform for farmers and SMEs for Agriculture.
Cocoro: What is the help line business through mobile phone?
Kashfia: This is the call center service for farmers to consultant about their problems. Trained operators provide the 24/7 service. We got a business alliance with major Bangladeshi mobile companies. The business model is that the three actors mobile company call center and WIN divide the service fee (5 tk per minutes).
Win works basically for creating materials for operators and backup to technical questions. We save the materials on Database, and operators could search and obtain the necessary information at any time. Currently, we receive 1,500 calls daily, 90% of which is about the diseases of their products.
Initially, it was only Banglalink, a major mobile company in Bangladesh, who cooperated with us. It would be great if all mobile companies were more eager to advertise so that more farmers could reach the service.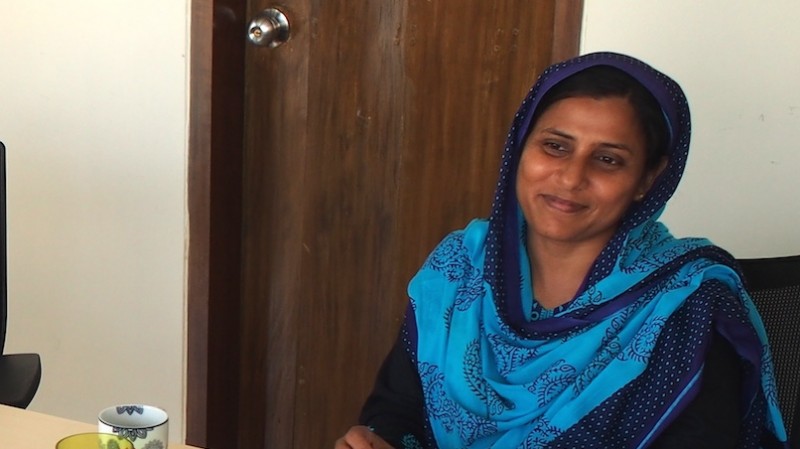 Cocoro: What is the next plan of WIN Incorporate?
Kashifia:
Win Incorporate engages in the project to support farmers through ICT. As more people have access to the Internet, Win Incorporate promotes to develop contents corresponding to 3G.
We are planning to develop visualized contents such as introducing methods of vegetable growing through small movies. Currently, the information dissemination service is available only on agriculture field, but we are planning to expand this service to livestock farming and fishery as well. In detail as in fishery, we will promote delivery service of fresh raw fish for middle class. We develop a system in order to deliver the security and safety high quality fish to the customers,
Cocoro; What is your expectation for Japan?
Kashfia: As we will develop applications under the 3G infrastructure, I would like to work together with Japanese who are specialized in this kind of application or software application development. Our business would become much better with the help of superior Japanese software development.
Cocoro; Thank you very much, Ms. Kashfia!
[Editor's note]
She is fluent in Japanese, intelligent, and humility. Her expression and attitude was serious on the conversation of business, but her smile was also impressive when she was talking about her favorite Sushi.